Finding it difficult to choose the right Knoxville Home Inspector?
No worries … Send Out the Scout!
TN Home Inspector #735 Since 2008
Preferred Home Inspector for Dozens of Top‑Producing Realtors
Preferred Inspector for Top Knoxville Area Multi‑Family Investors
Retired Career Firefighter, City of Oak Ridge
Former TN State Certified Fire Inspector
B.S. Degree, Eastern KY University
USMC Veteran, Delta Co, 4th CEB, Knoxville
Former Specially Adapted Housing Inspector for Veterans Administration
Over 5,000 Knoxville Area Home Inspections Completed


Over 5,000 Knoxville area home inspections completed Since 2008!
Good reasons to consider The House Scout for your Knoxville Area Home Inspection
Join thousands of satisfied House Scout clients
You will be welcome and encouraged to attend your home inspection. Some inspectors prefer for their clients not to be present for the inspection for fear they will be a distraction. Ridiculous! The home inspection is your time to be in the home, for at least a few hours, prior to closing. Take advantage of this time.
A Home Inspector you can trust
Life is too short to deal with an arrogant home inspector. Unfortunately, I've met a few. You will most likely not be able to meet your home inspector before inspection day. Do your homework and go with an individual who will be accommodating and pleasant to work with.
No nonsense approach, old school work ethic
In the end, it all comes down to putting in the work and giving a good effort every time. This is especially important in those tight crawlspaces and unpleasant attics.
Single inspector, locally owned inspection company
When you call The House Scout, you can be sure that Dan Endsley will be doing your inspection. No sub-contractors or employees ever.
Experience, experience, experience
There are no substitutes for experience. A seasoned home inspector has seen more and learned more. The House Scout has over 15 years of experience and has completed over 5,000 home inspections.
Recommended House Scout Vendors
Termite Letters / Pest Control
Mark Edmands, A+ Pest Solutions
865.933.1045
Gordon Brewer, Summit Pest Control, Inc
865.321.0250
Radon Testing / Remediation
Ryan Murphy, Radon Consultants of East TN
865.806.8984
I have worked extensively with these individuals and have found them to be dependable and trustworthy. If needed, I can arrange for them to meet us at the house on inspection day and provide their services.
Frequently Asked Questions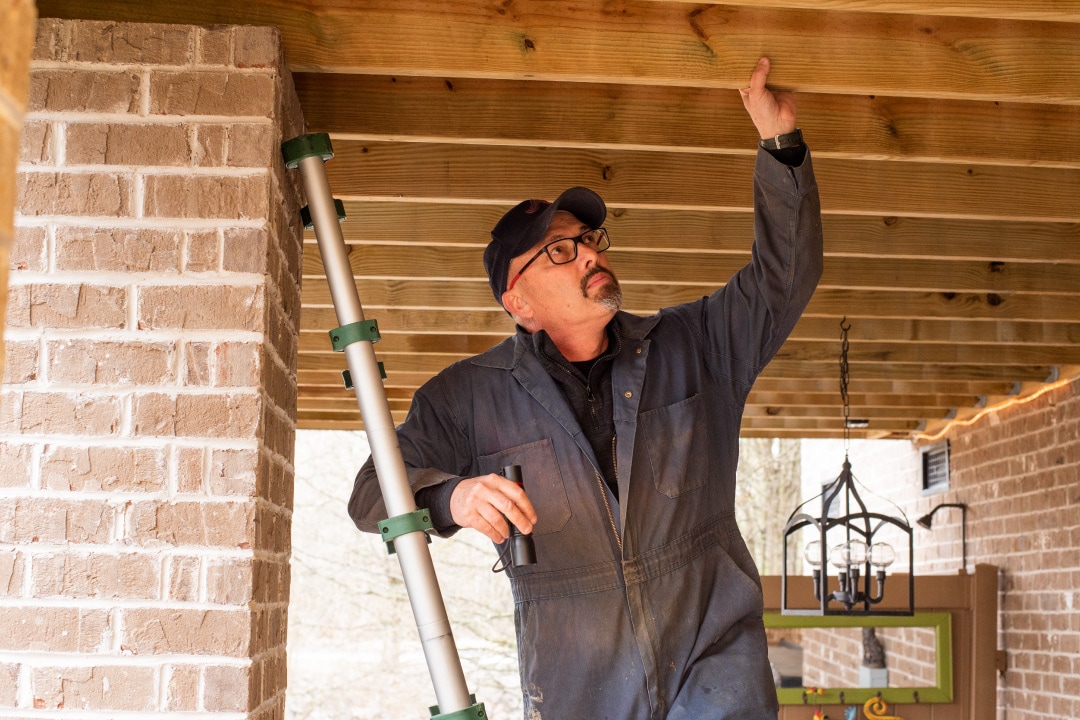 ASHI Certified Inspector #248584
NACHI Certified Inspector #08051409